Top posting users this week
Top posting users this month
Who is online?
In total there is
1
user online :: 0 Registered, 0 Hidden and 1 Guest
None
Most users ever online was
29
on Sat Aug 23, 2014 11:00 pm
So learning about the new Judgebau errata got me thinking of what are the best Forerunners in the game that aren't Legion specific. So with that being said, lets get started on my Top 11 Forerunners! "Why top 11, because I like to go 1 step beyond"

11.Dragon Egg
http://cardfight.wikia.com/wiki/Dragon_Egg
Not much can be said about him except hes debatably the best starter for Tachikaze. Considering you're gonna retire alot of your RGs, it's nice to have a starter that floats on itself and after helping you plus, you get a free 10k shield for the next turn.

10.Death Army Pawn
http://cardfight.wikia.com/wiki/Death_Army_Pawn
Here's an underrated starter for an underrated archetype. This guy is unquestionably
"The STRONGEST Starter In The Game". This guy can easily hit 15k and even higher then that. Restanding in the Main Phase is what Death Army do best at and this guy can abuse that very easily to power up one line while your Vanguard is sitting at 2 crit and around 23-28k

9.Smart Leader, Dark Bringer
http://cardfight.wikia.com/wiki/Smart_Leader,_Dark_Bringer
This is another very underrated starter that can be used in a decent amount of ways. From early rushes to final turns, this card can be used both ways easily. However, it shines best when there's a Bad End Dragger boost being handed out, not only making this card super strong but also with the pressure of dealing with another beefed up unit.

8.Dreaming Jewel Knight, Tiffany
http://cardfight.wikia.com/wiki/Dreaming_Jewel_Knight,_Tiffany
This card is not to be underestimated. This card is the key to a lot of final turns from Jewel Knights. Being able to make 2 columns hit over 21k, most of the time, is very devastating and wins games when played properly.

7.Silver Thorn Beast Tamer, Emile
http://cardfight.wikia.com/wiki/Silver_Thorn_Beast_Tamer,_Emil
Emile does wonders, being able to shift threw your deck and give the soul monsters you are gonna use now or later while increasing your trigger chance is great. Can you imagine that happening almost every turn though? The ease in which you can recall this unit out and abuse its skill over and over again is what makes this starter very strong.

6.Lizard Soldier, Fargo
http://cardfight.wikia.com/wiki/Lizard_Soldier,_Fargo
Also known as "The card that helped replace Conroe for the deck that didn't make it OP". Fargo is unquestionably a very powerful card, when Overlords can attack up to 3 times a turn with a lot of power, you are guaranteed at least 1 retire (not counting the DO Breakride) or you just win the game and practically nuke their field.

5.Morgenrot
http://cardfight.wikia.com/wiki/Morgenrot
I'll bet any amount of money that most of you didn't even know what this card was. However, this isn't a popularity contest. That being said, this card definitely deserves a spot on my list for many reasons. It is always a live card as long as its alive, this card can continuously give you pluses. It's only 1 CB and 1 CB in a Nova Grappler deck ain't shit. The only thing bad about this card is theres no way to make a full deck based on "Blau's", but they do have a Blau PG so that's enough to give this guy a push.

4.Stealth Beast, Kuroko
http://cardfight.wikia.com/wiki/Stealth_Beast,_Kuroko
Oh boy, this mother fucker right here. This is the boss ass bitch from Nubatama. He is the card that helped make them relevant again and helps them gain advantage along with Dreadmaster. For such a simple cost and a hit straight to your face, he can manage getting a plus 2 easily. He is quite a pressuring card to face and unless you play Kagero, you won't get rid of this guy easily.

3.Judgebau Revenger
http://cardfight.wikia.com/wiki/Judgebau_Revenger
Much to say right now, I do not even need to play with the new errata. This card is EXTREMELY good now. Even before he was already a nice +1-3 and thining the deck a good bit. But now they can do that while hitting your RG which can command a +2-4 now and set your field up and thin the hell out of your deck. There so much synergy with this card its unbelievable. To cut the deck down even more with Lancer or setting up Dorin's to unflip damage and/or get a retire off. However drawing off Black Winged Swordbreaker is obviously the superior choice. The best thing about this card is it not only supports the new, but the old. Holding a roster of 5 cards this card can go off on and having 1 of them a pretty staple card in most SP decks. There is almost no reason not to run this card.

2.Barcgal
http://cardfight.wikia.com/wiki/Barcgal
Ok it was obviously gonna come down to this. I spent so much time debating on which was better and trying my utmost to not have a bias, but considering how much I love this card and the obvious card I'm not gonna list because spoiler alert, I have to say Barcgal is number 2. This is a card that stands the test of time and it still holds up. I can't think of a single RP deck that cannot make use of this card (besides a deck that doesn't run Blaster Blade). Having a 100% guarentee'd G2 ride is great, but the amount of soul this card builds is quite a feat. All while not using a single card from your hand, making this card amazing in ALOT of RP decks.

1.5 Mecha Trainer
http://cardfight.wikia.com/wiki/Mecha_Trainer
All the reasons listed below but doesn't make number 1 for having the amazing synergy the card below has in its clan.

1.Lizard Soldier, Conroe
http://cardfight.wikia.com/wiki/Lizard_Soldier,_Conroe
I know I know, most of you saw this coming, but seriously. This is the epitome of starting vanguards. Having a starter that directly searches your deck for ANY G1 in a Kagero deck is just..... *mind blown*. It's the greatest thing since sliced bread being encased by american chedder cheese and cooked for a few minutes to make an orgasm in the mouth. Having the power to search Sentinels, damage unflippers, your consistency engine, and everything else that's great in the Kagero tool box is amazing. I think having the ability to at any turn you wish, decide when you wanna go on defense or offense and get you exactly what you need is something that really shows how powerful your starter is. Not many of them can do it like Conroe can and that is why Conroe is the best there is, the best there was and the best there ever will be.

_________________
WE FUCKIN STOOPIIID! WE FUCKIN STOOPIIDD! WE FUCKIN STOOPIDDD!
~ The Worlds National Anthem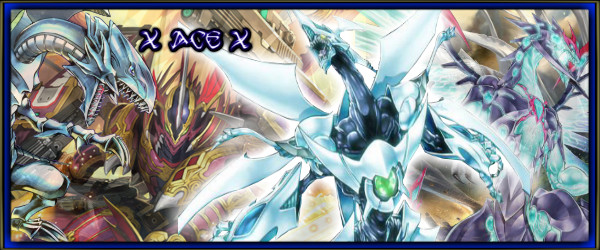 Posts

: 89


New World Points

: 490


Join date

: 2014-04-04


Age

: 24


Location

: Kagero Head Quarters



---
Permissions in this forum:
You
cannot
reply to topics in this forum