Top posting users this week
Top posting users this month
Who is online?
In total there is
1
user online :: 0 Registered, 0 Hidden and 1 Guest
None
Most users ever online was
29
on Sat Aug 23, 2014 11:00 pm
Ok so I'm going to try to make this not so confusing, all you are required to do is, get a picture, possibly change its format, resize it and move shit. Let me explain a few things first.

1. I STRONGLY RECOMMEND YOU MAKE A BACKUP OF YOUR CFA, just incase you mess up and this will also serve as a backup for your stuff if you get sick of some of your custom stuff.
2. Certain images DO require you to change the format (jpg,png,ect).
3. This isn't hard so chill out

One thing you will need is a site or app that allows you to modify images. I use this site mostly http://www.ezimba.com/index-ln.html
Basic and gets the job done.

Good, now that's out of the way let's begin.

Go into your CFA folder and click on the sprite folder.


This is where most of the customizing comes from such as the mats, backgrounds, eff animations, the sleeves and all that goodness. The important files are the ones labed as such: 123, Background1, BackgroundMenu, BackgroundTextInMenu, EffAn, FaceDownCard, Field1 and GameChatSprite. If these aren't here, your CFA won't work. You can do as I did and get rid of unwanted backgrounds and crap like that.

Now when you go to edit an image you want, you want it to match the specs of the image its replacing, I will list the things these images need to be.

File Name: Background1 (in game background)
Format: PNG
Size: 400x300

File Name: BackgroundMenu (the background in the main menu)
Format: PNG
Size: 1206x906

File Name: BackgroundTextMenu *I wouldn't recommend changing this*
Format: PNG
Size: 255x146

File Name: EffAn (the animation that plays when someone uses a searching effect)
Format: PNG
Size: 70x70

File Name: FaceDownCard (this honestly doesn't change much)
Format: JPG
Size: 300x428

File Name: GameChatSprite *don't recommend changing this either honestly*
Format: PNG
Size: 200x333

Folder: Character
File Name: (Name of character your editing)
Format: PNG
Size: 194x454


Once you have your new pictures rename them to the current Files Name that you want them to replace and drag them into the sprite folder and overwrite the previous ones.

You might have noticed but I didn't list sleeves, mats and custom art cards in here. They require a bit more to do but still the same formula.

For mats I take a picture and resize it to 607x360 make it PNG and save it, THEN I flip it vertically and save that one too. Then I take the images to this site http://www.quickpicturetools.com/en/combine_images/ or once again any app that edits images. Then place the images in there and generate the new image. Now rename it to "Field1" and move it in there and replace the former one.

Sleeves and card art are almost the same, we'll do sleeves first. In the sprite folder there are 3 folders named "Sleeves, SleevesMini, SleevesMini2". You may replace any sleeves in here, but at the time of writing the sleeves only go up to s6 (Blaster Blade Liberator). Heres how it works, get your image and go to your editor.

Folder: Sleeves
File Name: s0 (or if you make more replace which ever you want from s1-s6)
Format: PNG
Size: 300x428

Folder: Sleevesmini
File Name: s0
Format: PNG
Size: 60x88

Folder: Sleevesmini2
File Name: s0
Format: PNG
Size: 75x110

After making your 3 images, once again rename them and replace them in their according folders.

Lastly cardarts, the same idea for sleeves but for these folders


EDIT: I figured out an easier way to find the cards file name. Go to deck editor and scroll over the card you want to change. Under your deck size, it will say "Number:(the number)". That number is what the files name is. Write its number down because the number will be the same for all 3 folders. Then back to editor with your new image you want.

Folder: CardSprite
File Name: (whatever the cards filename was)
Format: JPG
Size: 300x428

Folder: CardSpriteMini
File Name: (whatever the cards filename was)
Format: JPG
Size: 60x88

Folder: CardSpriteMini2
File Name: (whatever the cards filename was)
Format: JPG
Size: 75x110

Phew, alot of work for custom shit right? Heres my files for all you lazy fucks. Just extract them to your CFA folder and overwrite everything.
http://www.mediafire.com/download/242h032a6309m3a/Ace%27s+CFA+Customs.rar#39;s_CFA_Customs.rar

_________________
WE FUCKIN STOOPIIID! WE FUCKIN STOOPIIDD! WE FUCKIN STOOPIDDD!
~ The Worlds National Anthem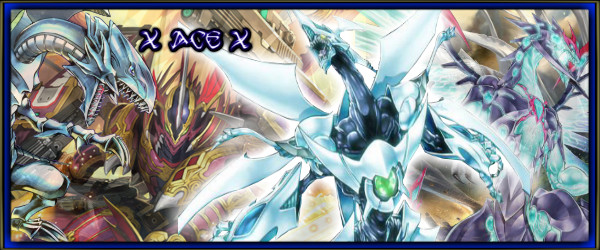 Posts

: 89


New World Points

: 490


Join date

: 2014-04-04


Age

: 24


Location

: Kagero Head Quarters



Similar topics
---
Permissions in this forum:
You
cannot
reply to topics in this forum